A service for patients in Northampton to help them stay independent and safe at home for longer
We want to provide additional help and support to people who have multiple, complex health or social problems, in addition to those that require support during difficult times.
GPA provides the Collaborative Care Team service to support practices in the management of complex and vulnerablepatients. Patients are referred to the service from GP practices or the Centre of Elderly Medicine (CEM) at NorthamptonGeneral Hospital.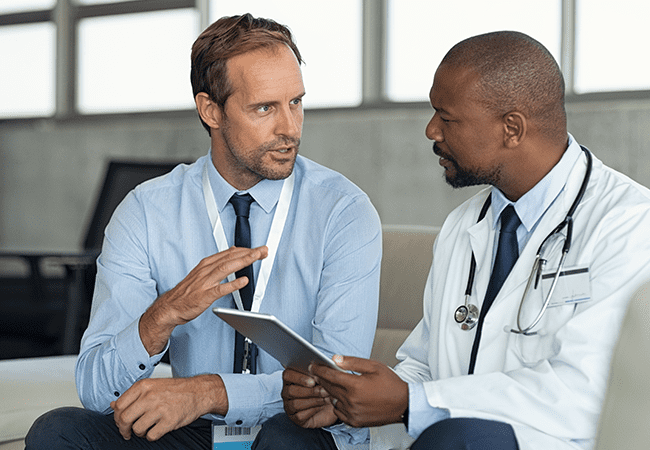 The CCT has a wide skill set and many years of professional experience; covering mental health, substance misuse andpsychosocial issues.
Every patient referred to the CCT goes through an initial assessment. This involves being seen by two members of the team, usually at the patient's home. Once the assessment is complete, the patient will be coordinated to the team member(s) most appropriate to help improve their situation in order to explore their health and well-being needs. A Clinical Pharmacist is also involved in the assessment process, particularly useful for those patients on multiple medications (poly-pharmacy).
The service also uses risk stratication to proactively identify patients and prevent hospital admissions. Service criteria:
Vulnerable adults over 18yrs
Over 65-year-olds
At risk of unplanned admissions
Not already on alternative schemes such as Pro-Active Care, Care Home schemes
Frequent attenders to A&E, GP surgeries and emergency services
Once a patient is referred to our multidisciplinary Collaborative Care Team, they work across organisational boundaries to ensure services are brought together to support the patients' needs through care planning and Multi-Disciplinary Teams(MDT). Part of the role of the CCT is to network with the voluntary sector and signpost patients to appropriate agencies. The CCT will also aim to offer educational input for patients on how best to use services, and to offer clinical input when appropriate.
How much does it cost?
The Collaborative Care Team is a free service to registered patients of Northampton GP practices, although we may refer patients to other services where nominal fees may apply.
How to use the CCT:
If you are a patient or concerned friend/family member looking for more information on the CCT, please see our contact details below.
All patients who are seen by the CCT are registered patients at a Northampton GP practice, if you would like to be referred to the Collaborative Care Team please contact your surgery.