NHS Health Checks
GPA has secured a five-year contract to deliver NHS Health Checks through our member practices and delivery of workplace health checks provided directly by GPA or member surgeries.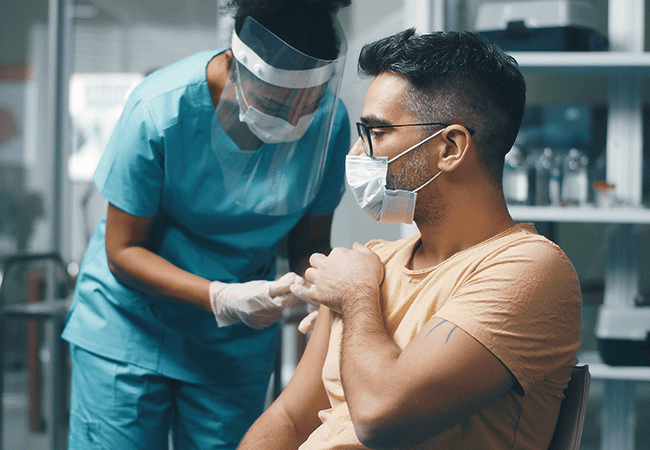 Appointment information and/or Referral Criteria
What is an NHS Health Check?
The NHS Health Check is a sophisticated check of your heart health. It's like a midlife MOT and checks that some of your body's most important systems are all running smoothly. Among other things, your blood pressure, cholesterol, and BMI will all be checked and your results given to you.
Why is the NHS Health Check important?
Even if you're feeling well now, the NHS Health Check will help to identify any potential risks before they become a problem. Everyone is at risk of developing heart disease, stroke, diabetes, kidney disease and some forms of dementia – the good news is that these conditions can often be prevented. The NHS Health Check allows you to be better prepared for the future and to be able to take steps to maintain or improve your health.
Location/s
At your registered GP Practice.
GP Extended Access Service.
Northampton Leisure Trust – Trilogy Gyms (certain sites only)
Contact details
Contact your registered GP Practice to book an appointment with all 3 locations.
Additional information/links
What happens at an NHS Health Check?
The check takes about 20 to 30 minutes. – You'll be asked some simple questions. For example, about your family history and any medication you are currently taking. – Your height, weight, age, sex and ethnicity will all be recorded. – Your blood pressure will be taken. – You will have a simple blood test to check your cholesterol level.
Are you eligible for an NHS Health Check?
Answer the questions below to find out if you are eligible for a FREE NHS Health Check. – Are you aged between 40 and 74 years? – Do you live in Northampton?
If you answered YES to these two questions please answer the following: Have you been diagnosed with or had any of these conditions: – Coronary Heart Disease (CHD) – Kidney Disease – Diabetes – Stroke – Hypertension – Atrial Fibrillation – Transient Ischaemic Attack (TIA) – Heart Failure – Peripheral Arterial Disease (PAD)
If you answered NO to all of these nine questions – Good News! You are probably eligible for a free Health Check.