Pharmacy Technicians
Pharmacy Technicians are highly qualified in managing common problems relating to medicines. They work closely with the Clinical Pharmacists and other members of the multi-disciplinary practice and PCN teams to ensure you are able to get the best from your medicines.
Some examples of the role's pharmacy technicians play include: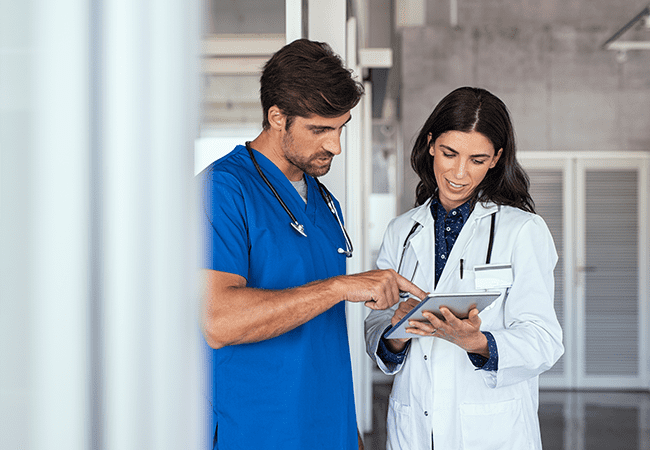 Carry out medication safety audits supporting safe prescribing and monitoring.
Managing medication monitoring for a number of high risk medicines and long term conditions
Review and management of national safety alerts, ensuring these are actioned in a timely way, working with the surgery teams, to help keep our patients safe.
Support and lead on a variety of quality improvement projects.
Supporting the management of medicines for patients in care homes.
Pharmacy technician level medication reviews – general reviews as well as medication specific reviews
Answering medicine related queries from patients and other members of the practice team.
Dealing with discharge and outpatient letters from secondary care settings, ensuring any changes to your medication are updated accurately and appropriately on your GP record.
Supporting prescribing teams in managing repeat prescriptions, from answering queries to helping to set up appropriate processes.
All of our pharmacy technicians undertake a primary care pharmacy education pathway (or equivalent) when first in post, to ensure their skills are up to date and relevant for the needs of our patients.
Clinics
We currently have pharmacy technicians working in MMWF PCN and Grand Union PCN, covering all the practices from Monday to Friday. Please contact your surgery if you wish to speak to a member of our pharmacy team.