General Practice Alliance have partnered with the Feeling Good App to provide free access to their evidence-based wellbeing programme across Northamptonshire, after a successful pilot in Northampton.
All residents can now access a simple mental skills training programme which teaches you how to calm your mind and develop a positive mindset, enabling greater emotional resilience to deal more effectively with challenges of everyday life.
NB: There are two versions of the App you can download for free using the links below. One version is for adults, the other, for teenagers.
What is Feeling Good ?
The app contains a safe, effective, and non-stigmatising programme, Positive Mental Training, which is widely used within the NHS for increasing wellbeing and recovery from stress, anxiety, and depression.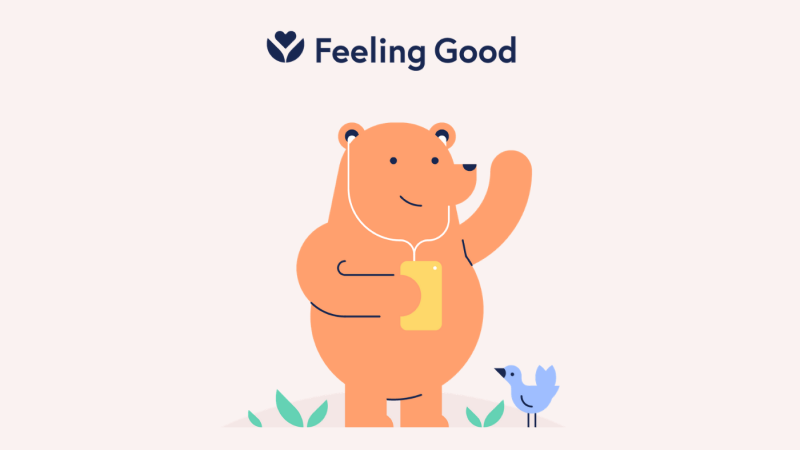 Feeling Good's mind-body programme is derived from Olympic sports psychology and takes you through a set of 12 physical and mental exercises. This allows you to switch to a positive state of mind, letting go of the negative emotional triggers which underpin distress, whilst simultaneously increasing your concentration and focus. You do not have to complete all 12 exercises in order to feel a difference; benefits are reported within the first few weeks of listening.
What Are the Benefits of the App?
Immediately helps calm the body and mind
Most users find a difference in their mood within the first few weeks of use
Rapidly promotes deeper sleep and concentration
Aids recovery from mental distress
Develops all-round mental wellbeing
Different to mindfulness as it combines physical relaxation with positive outcome-focused visualisations
NHS-accredited
Get the App
Download the app here and input the following details to unlock all audio tracks for free.
Feeling Good App for Adults
Username: nthmtnf1
Password: positive
Alternatively scan the QR code with a mobile device for instant access!
Feeling Good App for Teenagers
Specifically developed for teenagers – 13 – 18 years old
Username: nthteen
Password: nthteen


Start Now
Find a place to make yourself comfortable and start by listening to Track 1. You will be asked to close your eyes and relax. Make sure you're in a safe environment in case you fall asleep.  Each track is no longer than 20 mins. If you can, listen at least once a day. Listen to the same track for a few days before moving onto the next track. There are 12 tracks in total, but most people tell us that their sleep and mood improve within the first 2 weeks of listening.
Learn more about the Feeling Good app: